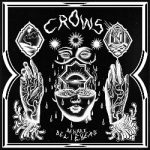 Having released a truly astonishing debut (one of our favorites of 2019), Crows might have easily fallen into a sophomore slump, especially with the...
Surveying the crowd gathered for The Cult's stop on its We Own the Night Tour in Huber Heights, Ohio, it was clear that the band's...
Over the course of his more than 50-year career, Richard Thompson has established himself as a virtuosic guitarist and a gifted songwriter. But in 1976...
Let it be known: the Motor City really did burn. There really was revolution, dope, and fucking in the streets. And the MC5 really did kick out some jams. Delivering...
A year ago, when looking back on 2020, it seemed like things could only get better. Hell, they couldn't get any worse, right? And for a while, things did get better in 2021. O...