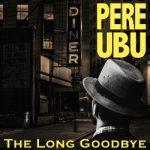 It's been 40-some years since Pere Ubu emerged from the ashes of Rocket from the Tombs, so one could be forgiven for thinking that the seminal...
As the last days of 2019 approach, one can't help but take stock of the past year and the records that stood out. The album with which...
While to mainstream audiences Orchestral Manoeuvres in the Dark (a.k.a. OMD) may forever be remembered simply for "If You Leave," their big U.S....
Let it be known: the Motor City really did burn. There really was revolution, dope, and fucking in the streets. And the MC5 really did kick out some jams. Delivering...
With Bell Witch being forced to cancel at the last minute due to a medical emergency, Black Urn got bumped into the main support slot. The...