Sometimes it's easier to just discard your baggage and get on with it. It's true in life and just as true in music. Such is the case with the formation of the band...
As the leader of the Dum Dum Girls (under the succinct nom de plume of Dee Dee), Kristin Gundred created a trio of records...
As we've discussed previously in greater detail, when the New Musical Express released its C86 cassette in 1986, no one had any idea of the impact the...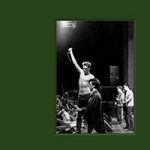 Though they existed as a band for only five short years, The Smiths created a body of work that continues to endure some 30 years later. In the span of just...
Despite having been broken up for nearly eight years, 2016 has been a big year for The Hunches. Almost Ready records released a set of shelved demos, marking...