Melenas, which translates roughly to "heads of hair," are an all-female quartet hailing from Pamplona, Spain (yep, of bulls running through the streets fame)...
These are strange times we are living in, with the coronavirus having affected nearly every aspect of human existence across the globe. Live music has...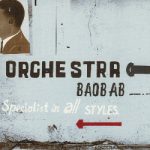 Begun 50 years ago, when the shrewd owner of Club Baobab (so named because it was built around a baobab tree) in Dakar poached members of the house...
Let it be known: the Motor City really did burn. There really was revolution, dope, and fucking in the streets. And the MC5 really did kick out some jams. Delivering...
To put it bluntly, 2020 can suck it. There have been few years that have been so catastrophic to so many people as this past year. If the coronavirus pandemic and the hell that ...