Hello from Austin! Here's a photo wrap-up from my first full day of shows.
Octopus Project at the North Door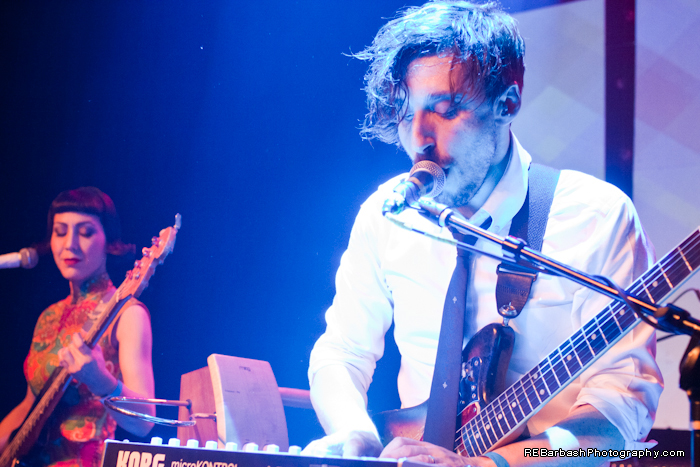 Octopus Project

SXSW 2014. Brought to you by Seth Meyers. Seriously, there's even a taco truck sponsored by the show.

SORNE. This band was definitely… interesting. Mostly male falsetto along with female interpretive dancing in the background.

Hey Merseilles at the Yahoo! Brazos Hall.

Street performers with a saxophone and an orange construction cone.

UME at Cheer Up Charlie's. What a crowd!

Weeknight at Headhunter's Patio.

Pete Holmes live podcast recording.

Neil Young speaks about the death of quality audio in music. And the mass of photographers.

Jason Schwartzman and Tunde Adebimpe of TV on the Radio speak about 7 Chinese Brothers, which they're currently filming in Austin.