First, I want to say that my thoughts go out to the family and friends of last night's victims of that selfish drunk driving act near the Mohawk. It's all very sad. Fortunately, all Agit Reader posters are safe and sound.
Here is my photo wrap up from my second day in Austin.
Saintseneca at the Flamingo Cantina

Lost in the Trees at Flamingo Cantina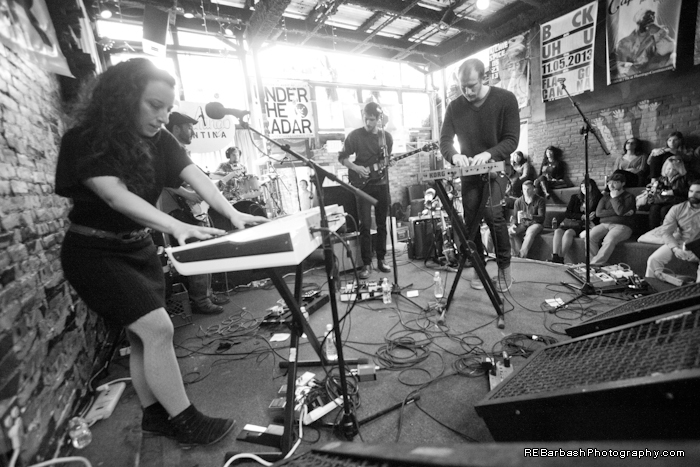 Casual Sex at the Mohawk

Lydia Loveless at the Mohawk

St. Vincent interview

Sean "P Diddy" Combs. Wandered into here because I thought I was late for the Blondie interview. I was actually very, very early. Nice surprise.

Blondie

Blondie's press.

Benjamin Booker at the ATO Party at Weather Up

Hurray for the Riff Raff at Weather Up

BJ Novak book reading at Book People. Huffed two and a half miles down the road for this one.

Lost in the Trees again over at Holy Mountain.

Lost in the Trees

Producer Sean Beavan with his band 8mm

This rabbit.

Doe Paoro at Holy Mountain

SKATERS at Holy Mountain

SKATERS

Spandau Ballet plays its first American show in 28 years at the Vulcan Gas Company

Spandau Ballet

Spandau Ballet